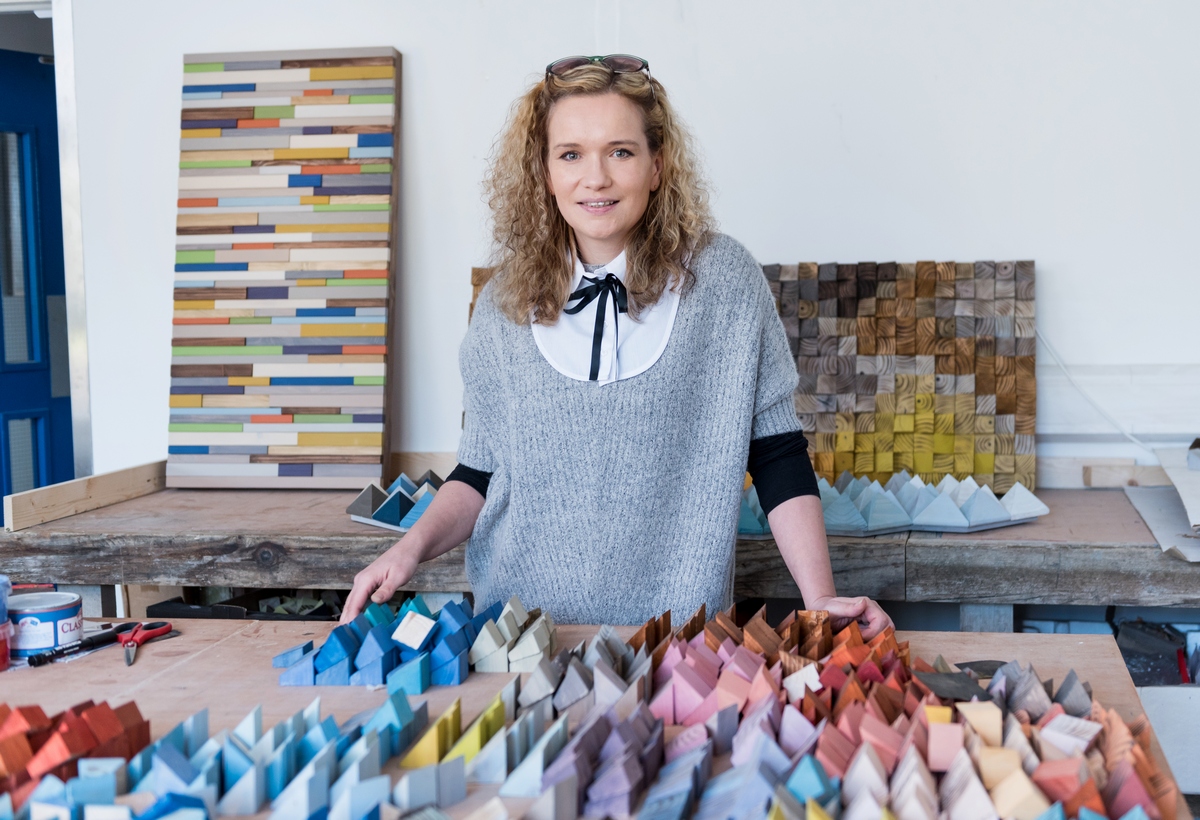 I'm a marketing specialist but my real passion is wood and photography. It all started when I bought my house and wanted it to look unique and perfect, I got frustrated by shopping in local shops and couldn't get what I want. Either not the colour, pattern, different size or most of the times heard from the shop owners: "we don't have it". So finally gave up and started designing and making myself with my Dad's help 🙂 Everything have to have his own function (even function – "no function" :-), colour coordination, style match or mismatch, high finish. First I have been creating something from nothing only for myself, then for friends and finally somebody told me about Etsy.
And here we are Art Glamour …. ;-)))
Art Glamour is located in Strandhill, Co. Sligo, Ireland, one of the most scenic part of Ireland and specializes in Rustic, Modern and Midcentury Modern reclaimed wood wall Art, wooden sound diffusors, clocks and furniture. All of our pieces are handmade one at a time, using locally sourced wood and hardwood lumber, as well as new wood, where has been kiln dried.
What makes us different is that I treat every order like Im making for myself or for our own family, We look over every detail and stand behind everything that goes out our door. Many of my pieces can viewed by many people, either in Hotel or in private house so I want to make sure its unique and perfect. I design them so they stand out and will last "forever".
This shows in our customer feedback you can see in our reviews page.
I'm also very proud of my wood sculptures, clocks and tables. They all are unique and not seen anywhere else. They have been designed and created with lots of love, by family team and have been featured in many blogs and home decor magazines, like:
ApartmentTeraphy.com
http://www.apartmenttherapy.com/reclaimed-wood-wall-art-187272
Irish Times:
http://www.irishtimes.com/life-and-style/homes-and-property/kitsch-and-kitchenalia-ireland-s-etsy-sellers-1.2889593
"The World of Interiors", "The simple Things" and more …
You can also view them in many Restaurants and Hotels in US.
All Facebook fans receive 10% off everything, please like, share and comment on https://www.facebook.com/artglamour.ie
Thank you for visiting my shop and do not hesitate to contact me with any questions or ask about custom made design.
Handmade by Kasia Mc Art